31
Dec
Along with one of the highly acclaimed must read business books "Everything Connects"; in 2014 Shadoka founder Faisal Hoque also published several dozen articles. These are some of his most trended publications on entrepreneurship, creativity, innovation, and leadership of 2014. These publications have been read and shared by thousands of readers globally.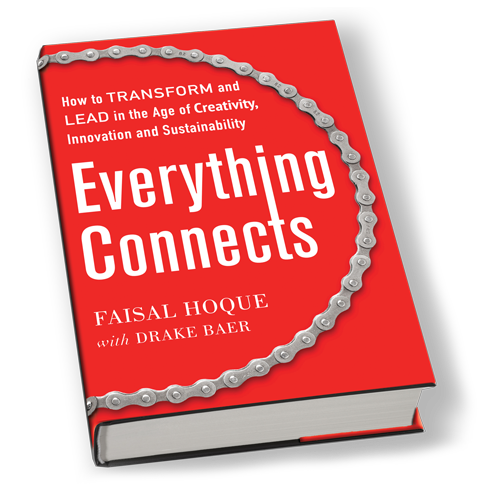 "Management guru, Faisal Hoque, explains how "mindfulness" can transform your business." – Fortune/CNN Money
One of the "12 Business Books You Will Need to Read in 2014" – Adam Grant, Professor at the Wharton School. Author of Give and Take, a New York Times and Wall Street Journal bestseller
"The focus on mindfulness in Everything Connects sets it apart to traditional type-A thinking." – Fast Company
"Provides True Framework" – Entrepreneur
"One conversation with Faisal Hoque and you understand why his new book – Everything Connects is powerful." – Center for Creative Leadership
"Success in Business Comes When Everything Connects" – Forbes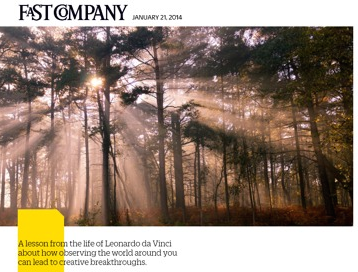 What Every Entrepreneur Should Know Before Taking Any Outside Investment
If you are going to build a company with outside capital, one of the most critical decisions you will make is who will be your investor.
7 Daily Mantras To Boost Your Productivity
Learning how and what to manage is something that we need to continually work at on a daily basis, and that eventually develops into the habit of being productive every day.
Release Your Inner Genius With These 5 Tips
In making something, whether it is a business, an app, a book, or art, we bring something into the world that could come only from us.
How Curiosity Cultivates Creativity
A lesson from the life of Leonardo da Vinci about how observing the world around you can lead to creative breakthroughs.
How To Reinvent Yourself with An Entrepreneurial Mindset
In this ever-changing world, we are constantly forced to reinvent ourselves.  And this reinvention process by very nature requires an entrepreneurial mindset.
Read More @FastCompany.
9 Classic Books That Will Change Your Life And Career
An entrepreneur shares the books that shaped his view of the world.
Read More @BusinessInsider.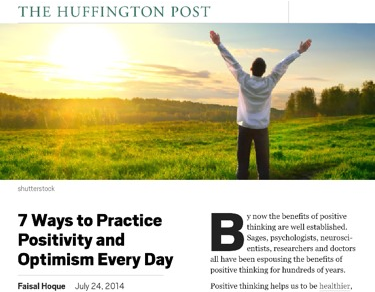 Courting Life's Treasures Through Serendipity
It is only when we zig zag through our journey do we discover our treasures from serendipity, synchronicity, and chance encounters.
Bend, Not Break: 9 Powerful Traits of Resilient People
The noun resilience stems from the Latin resiliens "to rebound, recoil."As a character trait, resilience is a person's mental ability to recover quickly from misfortune, illness or depression.
Reda More @HuffingtonPost.
How To Create A Culture of Innovation
An innovative culture begins with accepting that the world really has changed and being open to more changes to come.
A Lesson In Overcoming Adversity Through Innovation
A boy from Malawi teaches us how to tackle socio-economic issues with innovation.
Survive to Thrive: Resilience for Entrepreneurs, Innovators, and Leaders
Entrepreneurship will throw challenge after challenge at you, but it's possible to power through successfully.
How Lego Survived Against All Odds—And You Can, Too
Survival in life or in business has always been about the human journey. Find out how Lego and its founder Ole Kirk Christiansen found the strength to rebuild over and over again with persistence, purpose, and reinvention.
Read More @LinkedIn Pulse.